Pasta is a universally loved comfort food that can be prepared and served in an endless variety of ways. Whether you prefer it with a simple tomato sauce or a more complex concoction, there is no denying that pasta is a true crowd-pleaser. One dish in particular that stands out among the rest is the classic Italian recipe for pasta al forno.Pasta al forno is a layered, baked pasta dish that is a staple in many Italian households. Its hearty and delicious flavor is perfect for family gatherings or dinner parties, and with endless ways to personalize the recipe, it's easy to adjust for preferences and dietary restrictions. So, whether you are a foodie looking to expand your knowledge of Italian cuisine or simply love a good pasta dish, pasta al forno is a recipe that should be in everyone's cooking repertoire.
What is Pasta al Forno
Pasta al forno is a beloved dish across Italy and has made its way into kitchens around the world. The ingredients required to make this dish are relatively easy to find and prepare. The pasta, meat, and sauce are the main components of the dish. The mozzarella cheese acts as a perfect topper, melting into the layers below while adding a stringy texture that is irresistible. The several layers present in pasta al forno provide depth, flavor, and texture, creating a one-of-a-kind pasta experience.Pasta al forno is often served on holidays or special occasions such as birthdays or anniversaries. The time spent assembling and baking this dish is worth it as the end result is a flavorful and filling meal that everyone will enjoy. Whether you serve it at a special event or for a family dinner, pasta al forno is a dish that is sure to please.
The customizable nature of pasta al forno is one of its most appealing aspects. The recipe can easily be tweaked to your personal preferences and dietary restrictions. For vegetarians, the meat can be substituted with vegetables such as zucchini or eggplants. Alternatively, shredded chicken or sausage can be used instead of ground meat. The dish can also be made gluten-free by using gluten-free pasta. With the right ingredients, pasta al forno is a versatile dish that can be enjoyed by everyone.Adding a layer of vegetables such as spinach or bell peppers can also provide a healthy addition to the dish. This helps to balance out the flavors and adds a fresh twist to the traditional recipe. Another way to customize pasta al forno is by experimenting with different types of cheese. Mozzarella cheese is often the standard choice, but other cheeses such as Parmesan or Gouda can be used to add a unique flavor to the dish. The possibilities with pasta al forno are endless, making it an exciting recipe to try in your own kitchen.
Preparing Pasta al Forno
Pasta al forno is not only a delicious and versatile dish, but it's also quite easy to prepare. The ingredients can be found in most grocery stores, and the steps involved are simple and straightforward. Unlike some of the other more complex Italian recipes, pasta al forno doesn't require any special techniques or cooking skills.When assembling your pasta al forno dish, follow the layering method starting with a layer of sauce, then a layer of pasta, followed by a layer of meat and cheese. Repeat these layers until you've used up all your ingredients. Be sure to finish the dish with a generous layer of cheese on top because this will ensure the cheese melts perfectly and creates a golden crust on top of your pasta.The dish can be prepared ahead of time, assembled, and stored in the refrigerator until ready to bake. This makes it a great option for busy weeknights or when hosting dinner parties. With its simplicity and versatility, pasta al forno is a recipe that is sure to become a staple in your kitchen.
One of the great things about pasta al forno is that it's not only delicious on the day it's cooked but can also be enjoyed as leftovers. This dish is perfect for meal prep and can feed a large number of people. Simply store the dish in an airtight container and heat it up in the oven or the microwave when you're ready to eat. You can even freeze leftover pasta al forno and enjoy it later.The dish is also easy to transport, making it a great option for potlucks or when you need to bring a dish to a friend's house. Simply assemble the pasta al forno in a baking dish with a lid, and you're good to go. Whether you're enjoying it fresh out of the oven or reheating it for dinner, pasta al forno is a dish that will tantalize your taste buds and keep you coming back for more.
Serving and Pairings for Pasta al Forno
Preparing pasta al forno is a multi-step process but it's quite straightforward. Once the pasta is cooked and the meat is browned, it's time to assemble the layers. To make sure the pasta al forno cooks evenly, start with a layer of tomato sauce at the bottom of the dish. This will also prevent the pasta from sticking to the bottom of the dish. Use a spoon to spread the sauce in an even layer.Next, add a layer of cooked pasta on top of the tomato sauce. It is important to cook the pasta al dente, since it will continue cooking and softening in the oven. Repeat this process with the meat sauce, and finally add sliced mozzarella cheese. Continue layering until all ingredients are used up. If you're feeling adventurous, you can mix things up a bit by adding vegetables to your recipe, such as spinach or eggplant.
After assembling all the ingredients in layers, it's time to bake the pasta al forno in the oven. Preheat the oven to 350°F/177°C, and bake the pasta for 30-40 minutes, or until the cheese on top is melted and bubbly. If you prefer, you can switch the oven to broil mode for the last few minutes, which will give the cheese an extra crispy top layer. Once the pasta is out of the oven, let it rest for a few minutes so it can set. This will make it easier to serve and will allow the flavors to meld together. You can serve it directly from the baking dish and enjoy the scrumptious layers of pasta, meat, sauce, and cheese.
Conclusion
One of the best things about pasta al forno is that it can be prepared in advance, making it perfect for serving at dinner parties or for a weeknight meal. You can assemble the pasta ahead of time and store it in the fridge until you're ready to bake it. You can also freeze it for later use. If you're planning to freeze the dish, make sure you let it cool completely before wrapping it tightly in plastic wrap or foil. When you're ready to reheat it, thaw it in the fridge overnight and then bake it as directed. Remember, pasta al forno tastes just as delicious the second day, so don't hesitate to enjoy any leftovers.
To take your pasta al forno to the next level, try experimenting with different types of cheese. While mozzarella cheese is the classic option, you can also use Parmesan, fontina, or any other type of cheese that will melt well. You can also add herbs like basil, oregano, or rosemary, which will give the dish an additional layer of flavor. If you're feeling indulgent and looking to add a little something extra to your pasta al forno, try adding a layer of béchamel sauce in between the pasta layers. This will add a creamy texture to the dish and make it irresistible.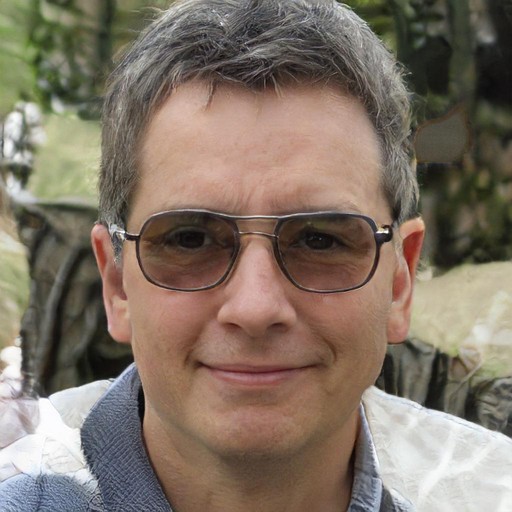 Welcome to my blog! I'm Kenelm Frost, a passionate cook who loves making pizza and pasta. Through this blog, I share tips, tricks, and recipes to help fellow foodies create amazing Italian dishes at home.